How To Deal With A Plumber Who Provided You With Incorrect Measurements For A New Bathtub
This case comes from a reader's bathroom renovation project in North Carolina. The homeowners wanted to replace their existing bathtub with a new, claw-foot tub. So, they hired a plumber to do the work.
One of the first things the plumber had to do was measure the space in which the new, claw-foot tub was supposed to be installed.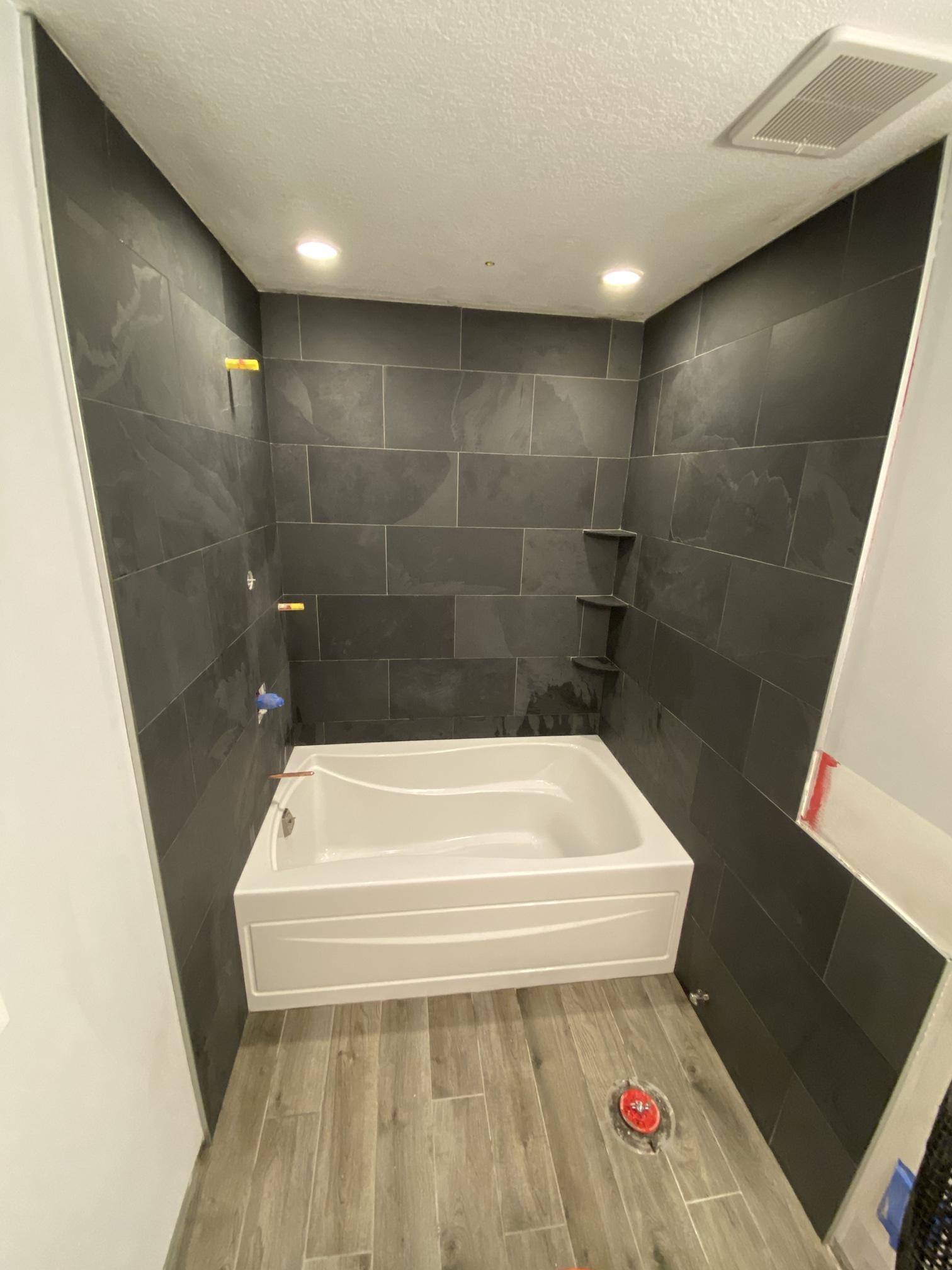 The earmarked space was, essentially, one polar end of a rectangle-shaped bathroom, and the tub was supposed to fit up against one of the short sides of that rectangle, with the two short sides of the bathtub abutting the bathroom's two longer sides (see image above for a visual example).
Having taken those measurements, the plumber instructed the homeowners on which size tub to order; and trusting that the plumber's measurements were accurate, the homeowners ordered a tub of the exact size that the plumber had advised.
Plumber provides incorrect measurements
Weeks later, though, when the plumber tried to install the bathtub into the earmarked space, he discovered that his prior measurements had been incorrect: the new claw-foot tub would not fit between the two longer walls of the bathroom.
When he notified the homeowners of the issue, the plumber recommended turning the tub at an angle, and installing the tub into the space permanently at that angle (it being a claw-foot tub, he argued, it would not be that big of a deal, aesthetically). The homeowners resisted that recommendation and instead inquired about returning the tub to the retailer from which they had purchased it, so that they could then order the correct size tub for the space.
To their disappointment, the homeowners discovered that the tub was not returnable to the retailer. So, they were stuck with a tub that was too long for the intended space.
Homeowner has to demolish and relocate a bathroom wall, to "solve for" the plumber's incorrect measurements
Eventually, the homeowners--at their own time and extra expense--had to demolish the framed wall that separated the bathroom from an adjacent attic, and then rebuild that wall about a foot recessed into the attic, to make room for the over-sized tub. Although this "worked," functionally speaking, and the homeowners deemed this aesthetically preferable to installing the tub at a cockeyed angle, this still did not wipe away the plumber's measuring mistake.
So, the question we'll address in the remainder of this article is: what could the homeowners do, legally, to try to right the plumber's wrong?